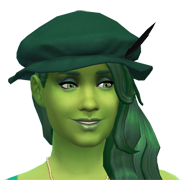 Questions & Comments
If you have a question about the content or using this website please make sure you've looked in the Support section first. If your enquiry is already answered there it will save you and me time!
I mention this because I am a human being with a busy life! Trust me when I say that if I haven't got time to make custom content, I really don't have to want to find the time to answer questions which are already answered in the Support area. Of course if the support area sent you here and asked you to ask me then it's all fine!
The information you provide us will not be shared with 3rd parties in any way which can identify you personally or reveal any private information that you might see fit to include in your message. Email addresses are not stored on our web servers.
Follow Me:

Twitter